Looker13's   1974 TOPPS   Page
Last Update   10  July  2016

Thank you for looking Have a look around and see what you need.  I may move all my cards to here.  Looking to trade these away before I think about selling them. I just have so many and a small place.

The pages are sorted by the year, brand, wants or dupes.  I aquired so many i have no idea of what i picked up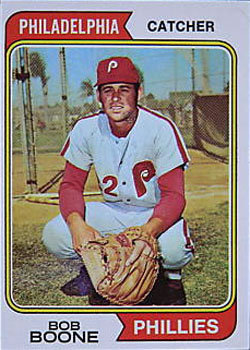 Cards that I have to offer. There is enough for a starter lot,  Not the the greatest cards VG - VG/EX mostly and some very bad off centered when cut.
Cards numbered  0 - 99
  9 Lolich
 11  12  13   14  16  17  18 
 21  22  23  24  27 
 31  32  33  36 (only a fill card)  37  38  39
 42  43  45  46  47  48  49  
 51  54  57  58  59 
 63  64  67  68 
 70   71  73  74  75  77  78 
 81  82  86  89 
 90  91  93  96  97  99

Cards numbered  100 
 101  103  104  107 
 111  113  115  117  119 
 120  121  123  124  129  
 134  138  139 
 140  141  142  146  147  
 151  152  155  156  157  
 162  163  164  166 
 170  171  172  175  176  177
 183  184  186 
 190  192  193  195  199 

Cards numbered  200
 200  203  205  208 (off centered on back)

 209 
 213  214  217  219 
 221  222  224  225  229
 232  233  234  235  236  238 
 243  244  248 
 258  259 
 261  264  268  
 271  275  276 
 281  282  285  286  287 
 291  293  294  295  296  297  298

Cards numbered  300 
 302  304  305 
 310  318  319 
 322  324  325  327   328 
 335  337 
 343  345  347  348 
 355  356  357  359
 361  363  367  
 370  374  376  377 
 380  381  383  
 390  392  394  395  397 

Cards numbered  400 
 401 402  404   405  406  407  409 
 412  415  416  418  
 420  421  422  423  424  425  
 432  433  436  437  438  439
 441  443  444  449 
 452  455  457  458 
 462  464  466  467  468  469
 472 WS #1  474 WS #3  475 WS #4  

 476 WS #5  477 WS #6  478 WS #7 

 479 WS Recap
 480  481  482  483  484  487  489
 490  491  494  498  499 


Cards numbered  500 
 500  501  502  504  505  506 
 510  511  512  514  515  516  518
 525  528 
 530  532  533  534  535  536  537  539 
 540  542  545  546  548  549 
 551  552  554  555  558 
 560  561  562  563  564  565  567 
 571  572  573  575  576  577 
 581  583  585  586 
 590  591  592  594  597 

Cards numbered  600 
 609 
 610  611  612  615  

 625  626  627  628
 633  635  638  639 
 643  644  645  646  647  649 
 652  653  655  656  657 
        END of base Set. 

 1974 Traded Cards numbered  ***T
 NNO Traded Checklist
      59T        175T       390T  



1974 Topps 

#131 Bob Boone